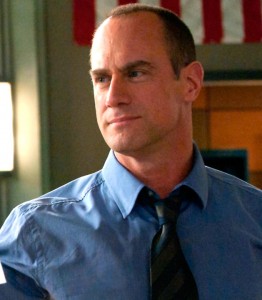 In what is becoming an all too political time of the year with caucuses, primaries, etc. It's nice to read some good news for a change. Let's get away from politics for a while and hear about some Law & Order SVU news. Yes, and it's good news too.
As you probably have already heard, Law & Order SVU has been renewed for an 18th season by NBC. Yay!!!! But until that good news was recently handed down, the showrunner for the past five seasons, Warren Leight, had been preparing for the end of the show, just in case.
He told the Hollywood Reporter "If we weren't coming back, there were a couple things I was absolutely going to do." A couple of those things were definitely bringing back Munch, Amaro and Stabler for a possible series finale this year. But thanks to NBC, a series finale won't happen for at least one more season.
Although it would be great to see Stabler and Benson reunite, I can wait a few more years if necessary. And who says it has to wait until a season finale, I'd apprecaite seeing Christopher Meloni back on Law & Order SVU as a regular for a couple years before the show finishes up. But right now, that's just a wish.
Related Posts: