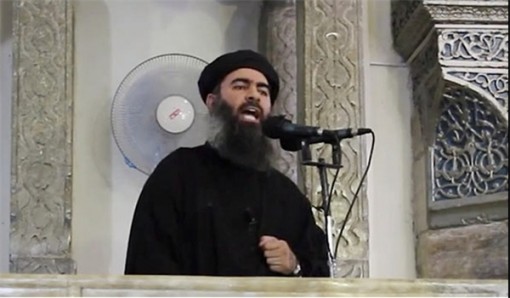 Is the world safer today than it was before Iraqi forces launched an air raid on Abu Bakr al-Baghdadi's convoy Saturday October 10th? If military sources inside Iraq are correct, then the answer is yes. The leader of the largest and most vicious of terrorist organizations is no longer a threat. However, a temporary leadership vacuum will not cause ISIS to cease operations.
But is ISIS leader Abu Bakr al-Baghdadi really dead?
Arabic news sources inside Iraq such as Al-Anba and Al-Soraya have interviewed top Iraqi military souces and quoted them as saying al-Baghdadi was dead and that all driving with him in the covoy were also killed. There were no survivors.
Get THE BELEIVER: The Abu Bakr al-Baghdadi story today for free
The airstrike is said to have been carried out by an elite unit of the Iraqi air force called The Falcons. The bombing of the convoy took place while Abu Bakr al-Baghdadi was enroute to a meeting of top ISIS leaders in Al-Karable which is located in western Anbar province. The meeting place in Al-Karable was also met with multiple bombs and many leaders killed.
Iran's FARS news service reported that joint Iranian/Russian/Syrian/Iraqi intelligence sharing had brougth together the information needed for this successful airstrike.
The news of al-Baghadi's death was first reported on the Drudge Report but two days later the report is gone. Confirmation of al-Baghadi's death is still been given by the Iraqi army.
Related Posts: