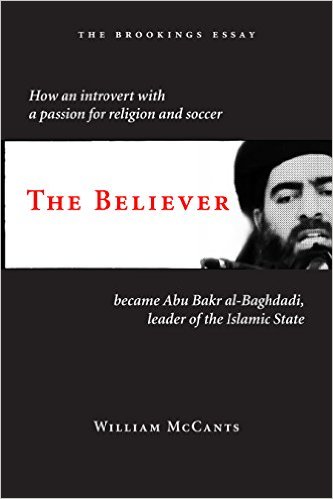 In 2011, the celebrations over the death of Osama Bin-Laden were deafening. Fast forward to October 10, 2015 and the titular head of Islamic terrorism in the world, Abu Bakr al-Baghdadi has been killed in a raid by an elite Iraqi air force unit. The reports haven't been confirmed by the Iraqi government yet, but some unnamed military sources within the country have confirmed the reports are true.
This short ebook THE BELIEVER: How an Introvert with a Passion for Religion and Soccer Became Abu Bakr al-Baghdadi, Leader of the Islamic State is free for my readers. The Believer is well worth the read. Will McCants does an amazing job at telling Abu Bakr's story. From a serious teen to a star soccer player in an American prison camp in southern Iraq, McCants tells a story of how this man became radicalized before the 2003 US invasion of Iraq.
His family comes from direct descendants of the prophet Muhammad. His soccer nick name was "Maradona" while in Camp Bucca. He was more so a radicalizer than became radicalized in the prison camp. His brother was in Sadaam's security forces and other relatives worked in his administration.
Everything you ever wanted to know about ISIS leader Abu Bakr al-Baghdadi can be found in this essay by Will McCants from the Brookings Institute.
Related Posts: