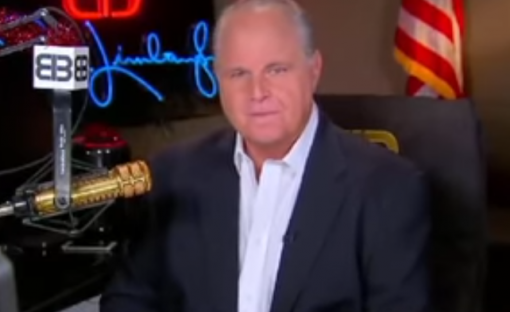 Secretary Limbaugh?
The man who says fills minds, which he calls, "skulls full of mush," with conservative beliefs, is now under strong consideration for a Donald Trump cabinet position. He won't be Donald Trump's Secretary of Defense or Secretary of State, but even more important is the Secretary of Education which he may become if Donald Trump does extend an official invite for that post.
It's not know whether or not talk show host Rush Limbaugh would accept the Secretary of Education post. More likely candidates may be former Louisiana governor Bobby Jindal or Mickey Mouse or former Alaska governor Sarah Palin.
Keep your fingers crossed kiddies on who may become Secretary of Education for Donald Trump. It's going to be an adventure seeing who Trump picks for any of his cabinet posts.
If you're not aware of Rush Limbaugh, he has been a conservative radio talk show host, one of the most hated people ever by the American left. If he indeed leaves broadcasting to go into the White House as Secretary of Education, it will be reminiscent of the time when Jerry Coleman, San Diego Padres broadcaster extraordinaire, stepped out of the broadcast booth in 1980 to manage the team after the previous disappointing season when they finished in fifth place.
Related Posts: